Detalles:
Dear players, participate in Commenting on "Rising: War for Dominion" to receive an exclusive gift pack! (●'◡'●)
How to Comment: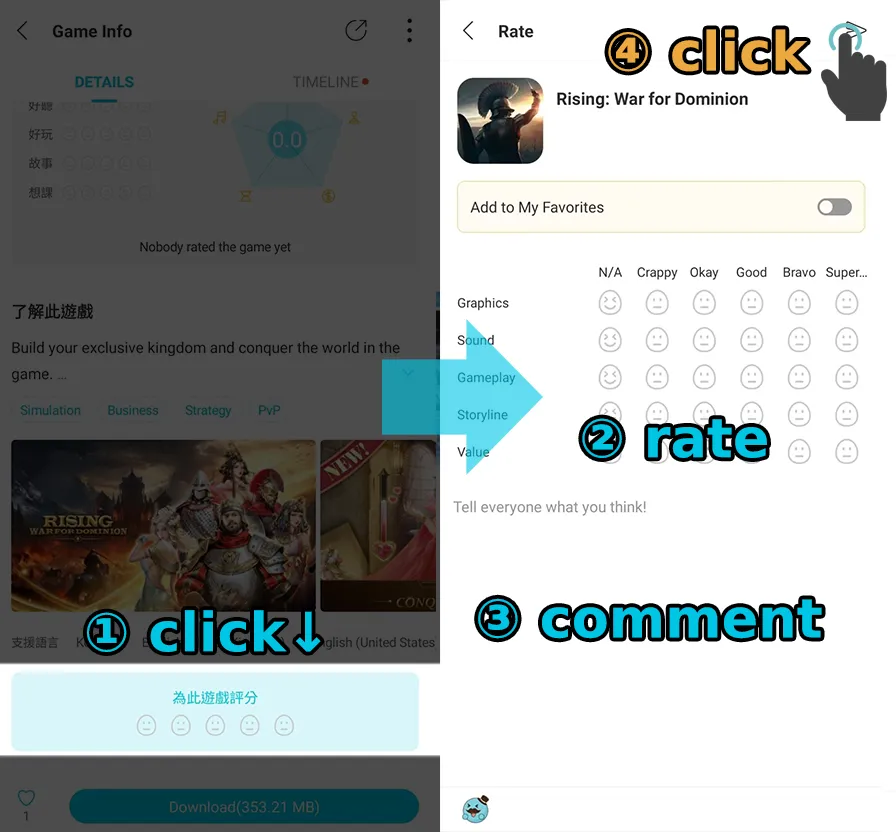 How to Redeem:
Log in to "Rising: War for Dominion". Tap [More] → [Gift Code], enter the gift code, and tap [Redeem].
Points to Note:
1. Each code can only be used once. Each account can only redeem the gift once.
2. The code will be invalid after 2023/12/31 23:59:59. Please claim it in time.
3. If you have already rated/commented on the game, please click [Join Now] to refresh the event page, and the received code will be displayed on the screen.
4. Game comments will not affect the collection of gift codes, please comment objectively and fairly.