Details:
How To Raise A Harem Senshu Nashi new skin is avaialbe⭐
Comment "Senshu Nashi is the best!" under the designated note the get the new【Senshu Nashi - Photographer】 skin!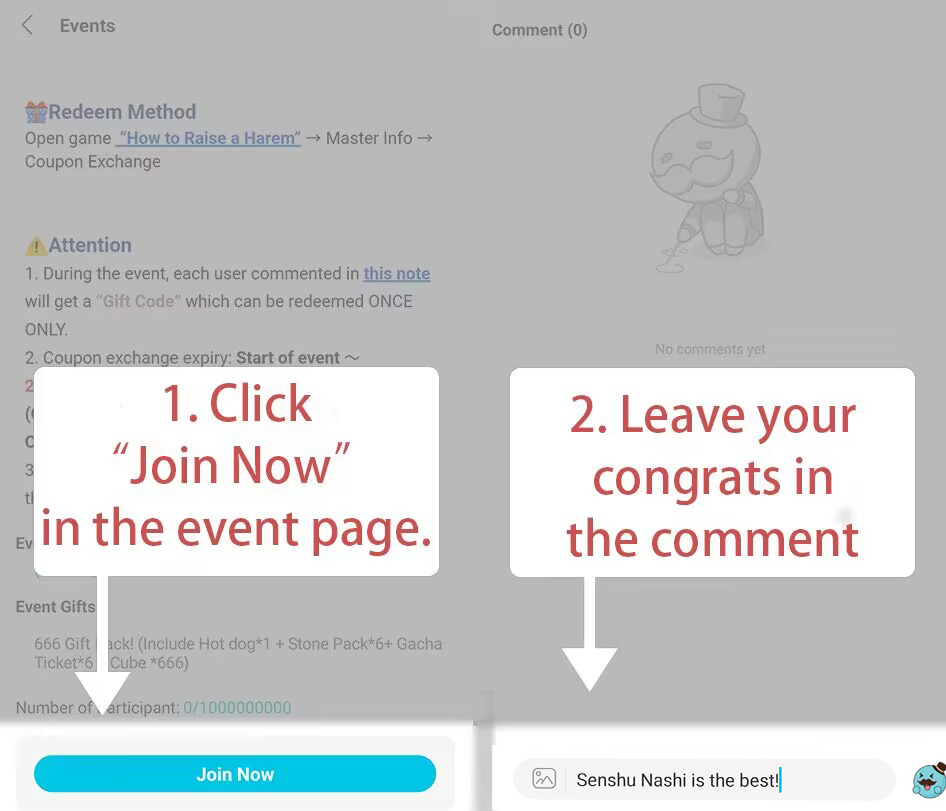 ▲參加步驟

Open "How to Raise a Harem" → Master Info → Coupon Exchange
⚠️Attention
1. During the event, each user commented in this note will get 【Senshu Nashi - Photographer】 which can be redeemed ONCE ONLY.
3. If you have already voted in the note, please click Join Now and refresh the page. The Gift code should be shown.
2. Coupon exchange expiry: Start of event ~ 2023/06/1 14:00 (GMT+8) / 00:00 (CST) / 07:00 (CET).