This event is ending prior to scheduled because the gift packs went out of stock due to overwhelming interest, thank you for your participation!
To celebrate the official launch of "Honkai: Star Rail", QooApp prepared quite a few luxury gift packs for the Trailblazers!⭐

Simply come up with a topic then write some creative lines in the speech bubble, and post it in a note with #HSRCLContest to win a limited gift pack (Limited 2500 packs)~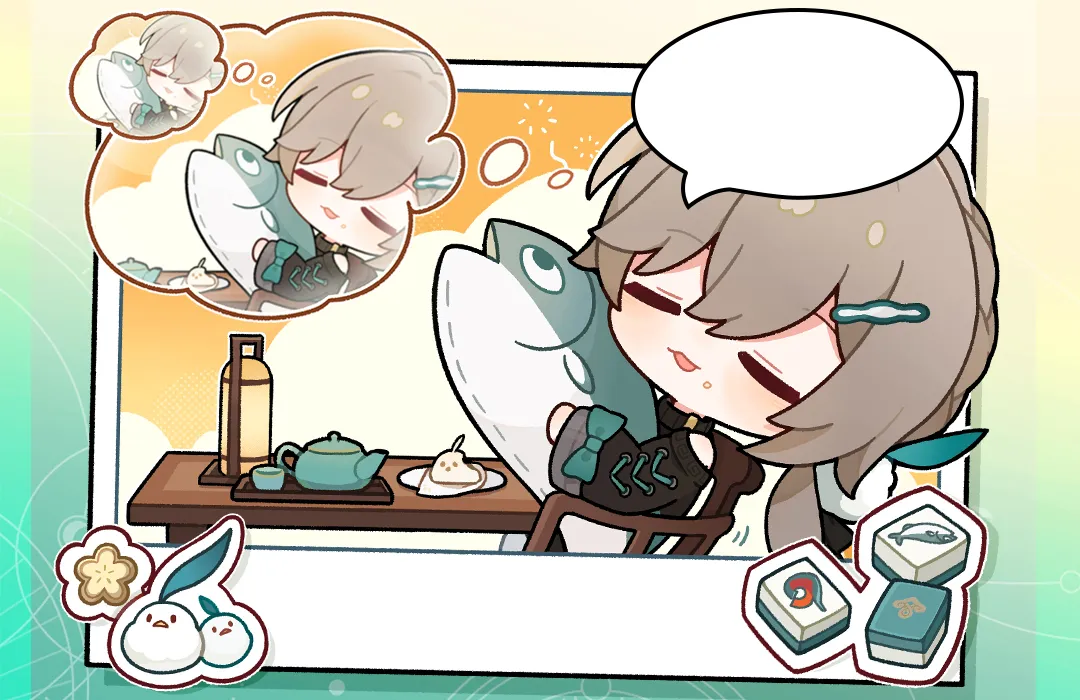 ▲Event Image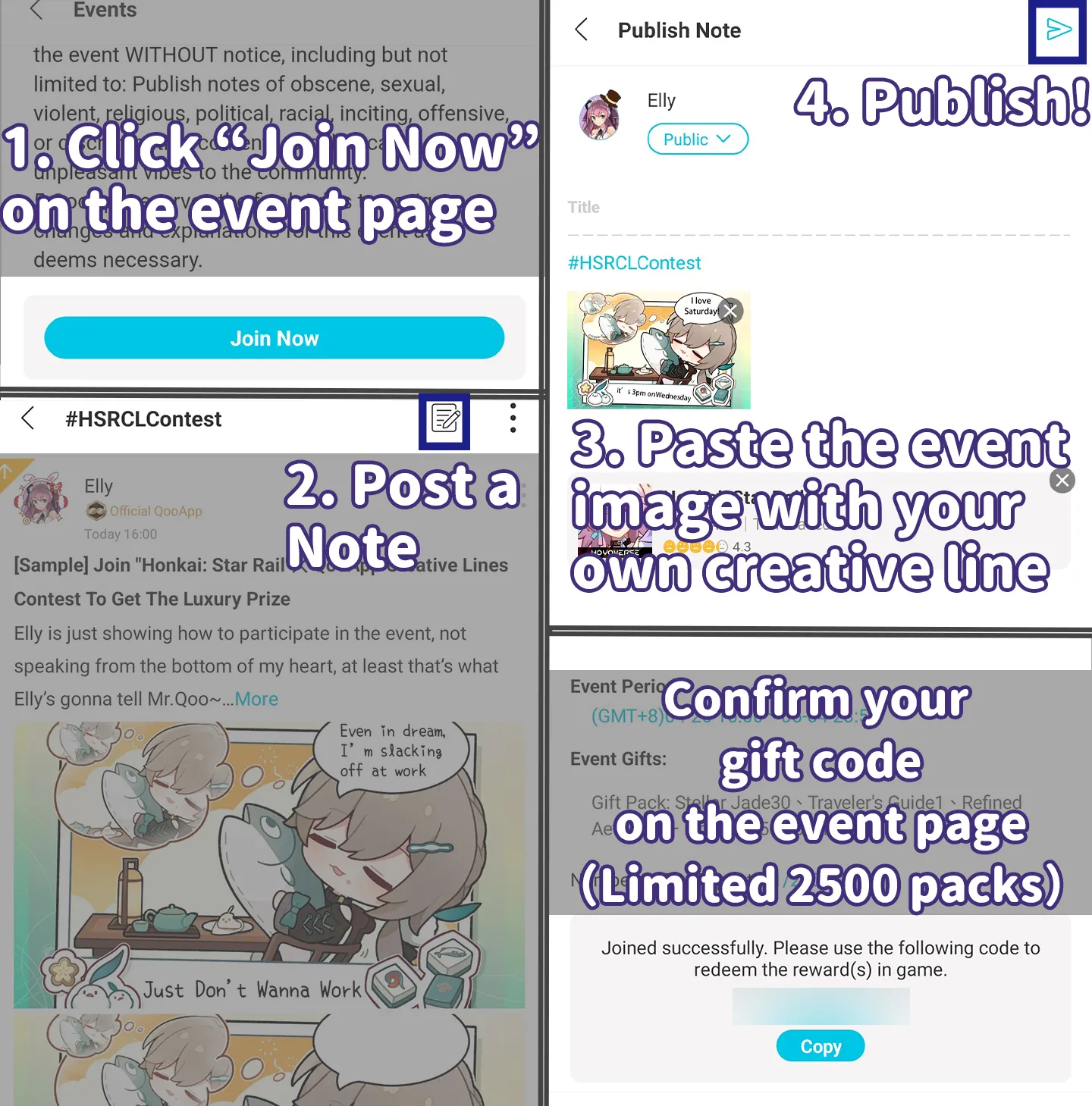 ▲Steps
▍How to Redeem🎁
In-game redemption: Login to "Honkai: Star Rail" -> Open the Phone menu in the top left corner -> Tap/click the "..." button in the top right corner - > Go to Redemption Code -> Enter your Redemption Code -> Done
Website redemption: Go to Honkai: Star Rail official website here Click the Redemption Code tab Login using your HoYoverse Account or Facebook/Twitter account Follow the instructions presented on the screen. After redeeming a code, you will receive the redeemed items via in-game mail.
※Make sure to unlock the Mailbox function by completing the Trailblaze Mission "The Blue" - "A Moment of Peace" in the game and claim your rewards
※The mail will expire after 30 days, so don't forget to claim the rewards.
▍⚠️Attention
1. During the event, users who click [Join Now] at the bottom of this page, then post a note with hashtag #HSRCLContest will get a gift pack code which can be redeemed ONCE ONLY (Limited 2500 packs).
2. If you have already posted a note with the hashtag, please click [Join Now] and refresh the page. The gift code should be shown.
3. Coupon exchange expiry: Start of event ~ 2023/6/7 06:00 (UTC+8) / 17:00 (CST) / 12:00 (CET). Codes will be invalid after the expiry date.
4. During the campaign, any user who violates QooApp Terms of Service will be terminated from the event WITHOUT notice, including but not limited to: Publish notes of obscene, sexual, violent, religious, political, racial, inciting, offensive, or discrimination contents, etc that cause unpleasant vibes to the community.
5.QooApp reserves the final rights to assign changes and explanations for this event as it deems necessary.