Details:
"How to Raise a Harem" has reached 600 thousand downloads! We will keep working toward a million downloads and beyond!
To remunerate your support, click "Join" on this page then comment in the designated note to receive a 666 Gift Pack! (Include Hot dog*1 + Stone Pack*6+ Gacha Ticket*6 + Cube *666)!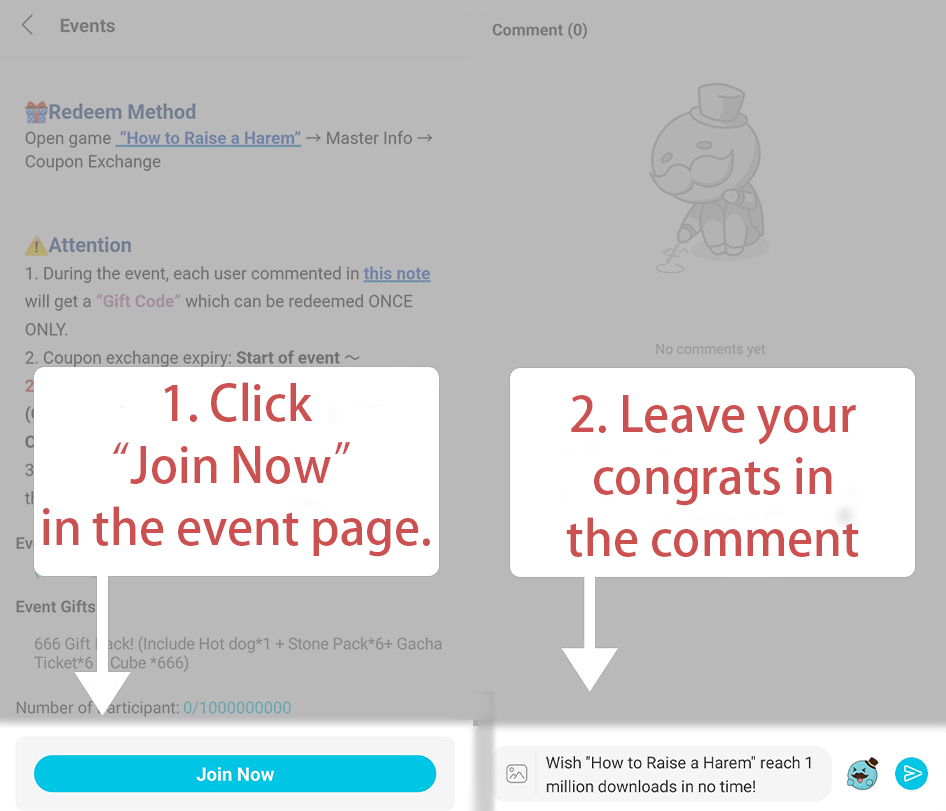 ▲How to participate
🎁Redeem Method
Open game "How to Raise a Harem" → Master Info → Coupon Exchange
⚠️Attention
1. During the event, each user commented in this note will get a "Gift Code" which can be redeemed ONCE ONLY.
2. Coupon exchange expiry: Start of event ~ 2023/03/07 23:59:59 (GMT+8) / 11:59 (CST) / 16:59 (CET).
Codes will be invalid after the expiry date.
3. Please click "Join" before your comment in the note, the gift code should be shown afterward.